WOMEN SHAPE CONTEMPORARY PHOTOGRAPHY
October 09, 2022 16.00
Panel discussion
Women have for long contributed to determining the fate of photography, it is time they are given the credit and spotlight they deserve.
Women have always been present in the unfolding of the artistic process in photography: the various roles they have played in inspiring or actually creating photography – as muse, manager, partner, curator or artist – have been decisive, but still so many of them remained unnamed and unknown, secondary to and overshadowed by their male colleagues, so many of them have never been given the credit and attention they deserve. With its ability to connect art and technological invention, to make artistic expression become a part of daily life much more than any form of art has ever done before, contemporary photography has an enormous power and influence. And women have played a crucial role to make photography what it is today. It is time to introduce, analyze, recognize and properly value the significant work women did, maybe because only they could do, in photography, give justice and realize that the world of art photography wouldn't be the same without their contribution. 
What roles have women played in shaping the art of photography, and why do we know so little about so many female contributors? Was the hardly known Gerda Taro really less talented and brave as her superstar partner Robert Capa, and if not, why is she not as famous? What efforts are made to reevaluate the place of women in the history of photography? Is being a muse or subject of artistic admiration a form of humiliation? What are the most spectacular changes we see in the representation and appearance of women in art photography? What factors make it evident to say that women have a central role in shaping contemporary photography?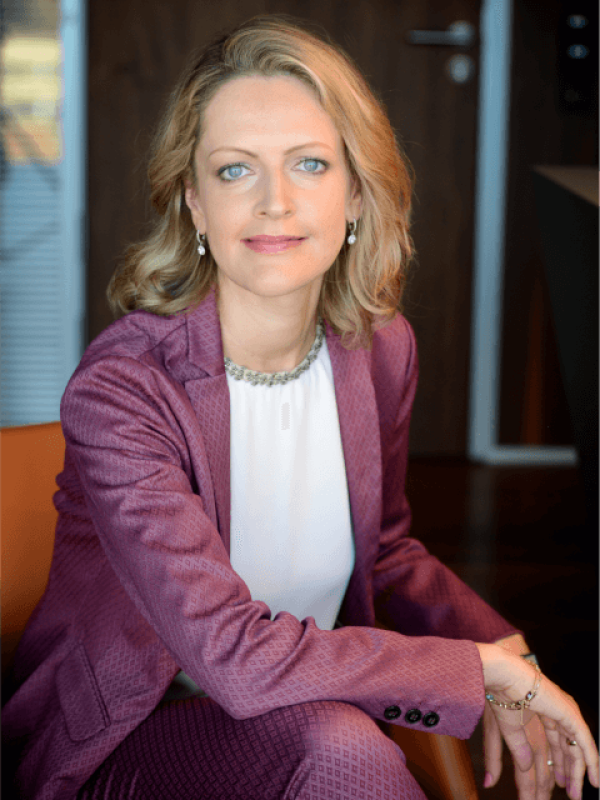 Daria Dodonova
Patron
Daria Dodonova
Chief Financial Officer, Magyar Telekom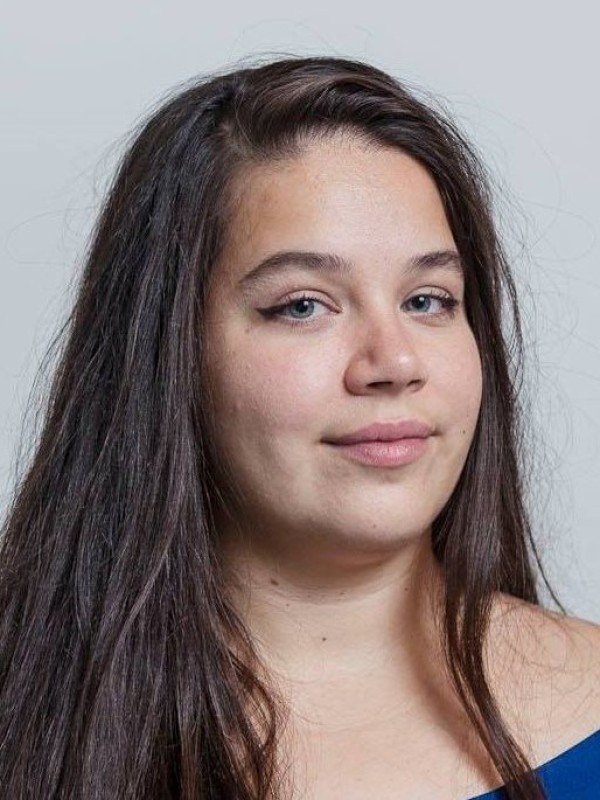 Emese Mucsi
Moderator
Emese Mucsi
curator of Robert Capa Contemporary Photography Center, Budapest
Hungarian-born curator. She graduated from the Faculty of Contemporary Art Theory and Curatorial Studies at the Hungarian University of Fine Arts in 2013, and from the Faculty of Hungarian Literature and Linguistics at the University of Szeged in 2017. She started publishing criticism, essays, and interviews in various art journals in 2011. She is a member of the curators' collective BÜRO imaginaire since 2012. From 2013, she ran projects as a freelance curator. From March 2014 to January 2018, she was the Editor-in-Chief of Artmagazin Online. She is a curator of the Robert Capa Contemporary Photography Center, Budapest since 2018. Since 2020 she is a author at Glamour Hungary. Emese is a Ph.D. student at Eötvös Loránd University's Film, Media, and Cultural Theory Ph.D. program. She curates exhibitions where photography is interpreted in the context of contemporary art and works with artists who have an expanded idea of photography and produce photo-based works. Her projects bring together artists and photographers with photojournalists, writers, and other thinkers to experiment with new approaches to photography.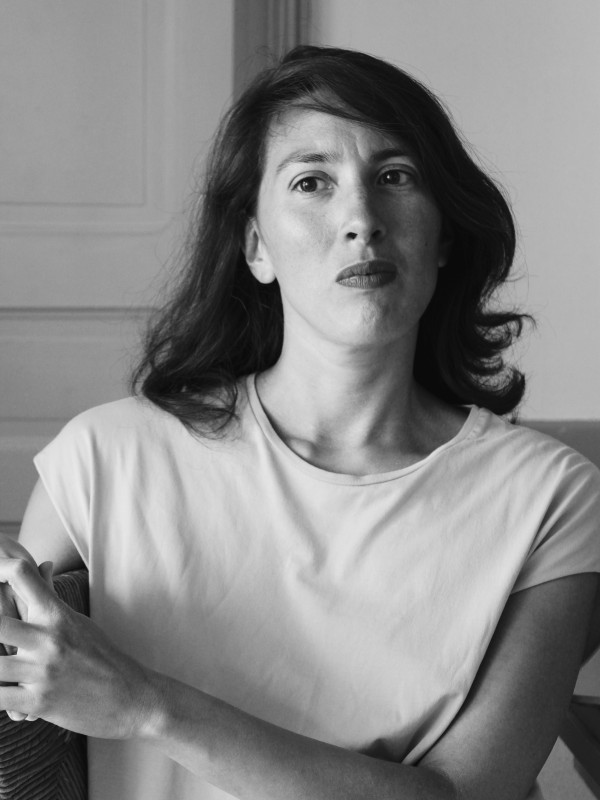 Sonia Voss
Speaker
Sonia Voss
curator, editor, author, Paris, Berlin
Her recent projects include: Pants Wear Rocks. The Women Artists' Group Erfurt 1984-94, nGbK, Berlin 2021-22; Louis Roederer Discovery Award, Rencontres de la Photographie, Arles 2021; Anton Roland Laub. Mobile Churches in Paris, Berlin, Arles, Bukarest, Kaunas… 2018-20; Alfred Ehrhardt. The Forms of Nature, Kyotographie 2019; Sophie Calle. Beau doublé, Monsieur le marquis!, Musée de la Chasse et de la Nature, Paris 2017-18; Josef Koudelka. Invasion/Exiles/Wall, C/O Berlin 2017… She received the Curatorial Research Fellowship of the Rencontres de la Photographie for her exhibition Restless Bodies. East-German Photography 1980-89 (Rencontres de la Photographie, Arles 2019; Vilnius National Gallery of Art 2022) and edited the catalogue The Freedom Within Us (Éditions Xavier Barral / Koenig Books). Her field of interests span from historical or patrimonial photography to contemporary artists. She lives in Paris and Berlin.
Elisenda Faustino-Deu
Speaker
Elisenda Faustino-Deu
curator, director of LS10 Gallery, London
Art curator based in London, originally from Barcelona, Spain. She moved to London in 2002. She started a career as a VFX artist for the film and TV industry for more than 10 years. Later on she trained at ual:Central Saint Martin's and Sotheby's to get the skills to finally launch her art space, in 2019. LS10 Gallery is a deeply personal project, to bring the work of emerging artists from Iran, practising diverse disciplines, to wider audiences. The history and culture of Iran are vast and its artists approach it in a very diverse tone. Recent geopolitical events only make more urgent the need to assert their identity.It was through a film that she stumbled upon my first images from Iran. It was 1974 Pasolini's 'Il fiore delle mille e uni notte', shot in location in Iran, Yemen, Nepal and Ethiopia. It did strike a chord of truth with its antipodal approach to portraying the east, at a time when the portrait was of stereotyped exuberance, turbans and gold galore.
Since then she has travelled through Iran regularly, and hopes she can continue doing so to expand her collaboration with artists.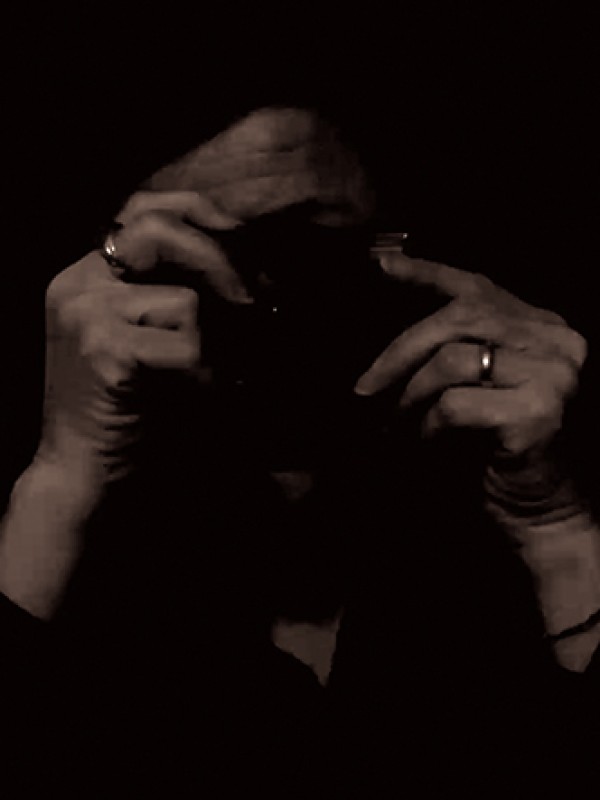 Alba D'Urbano
Speaker
Alba D'Urbano
artist and photographer, Leipzig
Alba D'Urbano (b. in Tivoli/Italy) lives and works in Leipzig and Berlin (Germany). She studied philosophy at the University La Sapienza, then art at the Accademia di Belle Arti in Rome. She moved to Berlin in 1984. She received her master degree in audiovisual media at the HDK-Berlin, then a grant at INM-Frankfurt, led by Prof. Peter Weibel. Her work is inspired by feminist standpoints: She gained international renown through her multi-part projects Hautnah and Il Sarto Immortale, in which she digitally processed images of her own body and then had them printed onto fabric and transformed into items of clothing to be showcased by models on catwalks. In the interplay between clothing and nakedness she literally exposed the commercial exploitation of women's bodies in the mass media and the fashion industry.
Independently of her individual projects, Alba D'Urbano have collaborated with Tina Bara as an artistic duo since 2000. Their joint artistic projects are based on common thematic and aesthetic concerns and focused on the human body as a matrix of social inscriptions. She has curated numerous exhibitions, which were focused on political and social concerns and involved process-oriented, media-reflexive, conceptual and poetic methodologies.