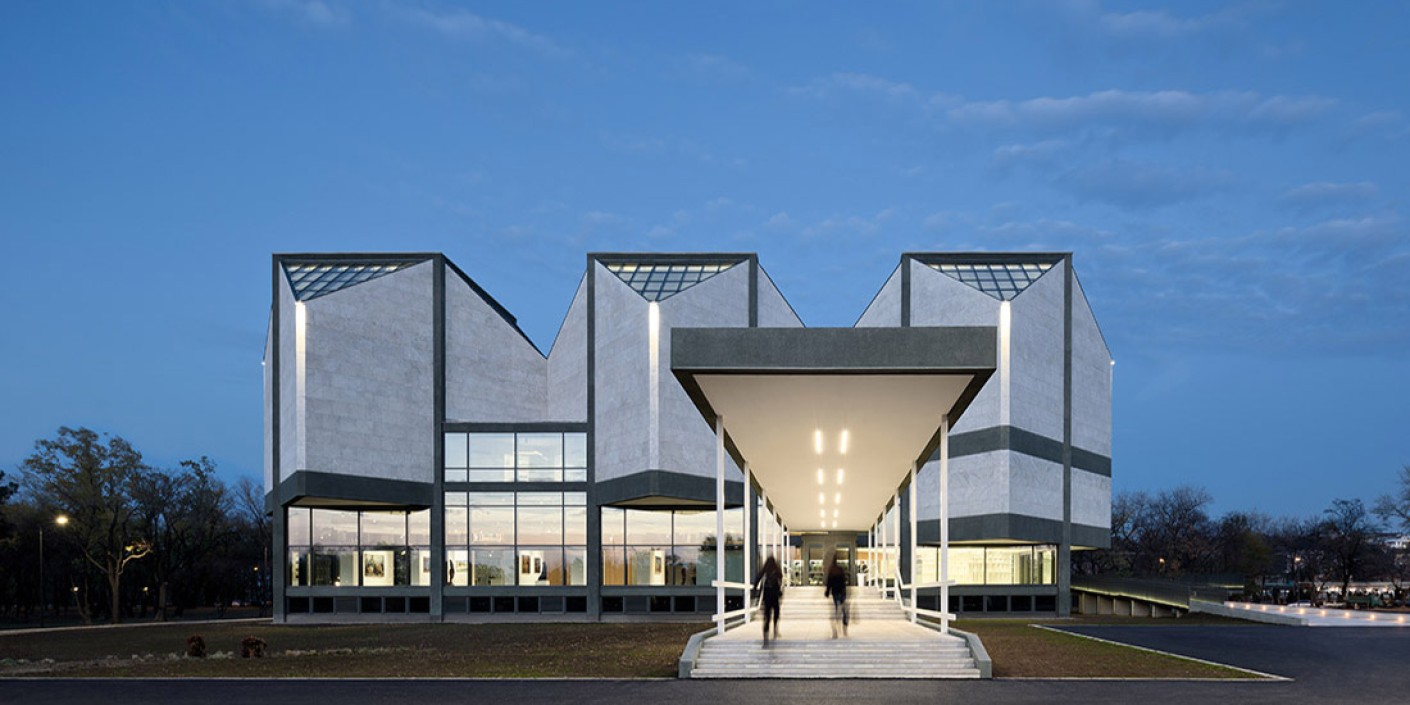 FOCUS ON SERBIA – BRIDGING THE GAP, JOINING THE CANON OR ADDING A NEW COLOR?
October 06, 2022 17.30
Panel discussion
Serbia and their integration into the global art ecosystem may teach us a lesson.
Serbia has something special to offer to the art world, the world just doesn't seem to know it quite yet. The representation of art from Serbia is certainly not up to its real values on the global artistic platforms, their galleries are absent from international art fairs. The country is approaching integration into the European Union, the Serbian town of Novi Sad was selected European Capital of Culture in 2022, but it is yet to be seen how local art will benefit from the integration process, and what role it may actually play in speeding up or deepening the process. The road from periphery to the center of the art world may be long and winding, but representatives of Serbian art can decide which way they wish to cover the distance: they may just simply melt into the European mainstream, they may try to prove that their local features make Serbian art a unique addition to the international offering. Or they may take advantage of their special position and serve as a bridge between South-East Europe and the West by building closer cultural ties and becoming a meeting point for cooperation and exchange.
Can cultural cooperation and a more intensive international presence of Serbian art contribute to the country's political integration? What are the obstacles - in general - to a more intensive institutional cooperation between actors in the post-Communist Eastern Europe and those of the West? Does it make sense, anyway, to think in terms of regions when the world has gone entirely global in so many ways? What are the strengths and weaknesses of the institutional infrastructure of art in Serbia? With a relatively high number of commercial art galleries, what is the reason for Serbia's absence from such platforms as international art fairs? Is historic and artistic link to the past Yugoslavia a benefit or disadvantage? Shall Serbian art have a special place and voice in the international art community, or the secret to success is adopting to mainstream tendencies?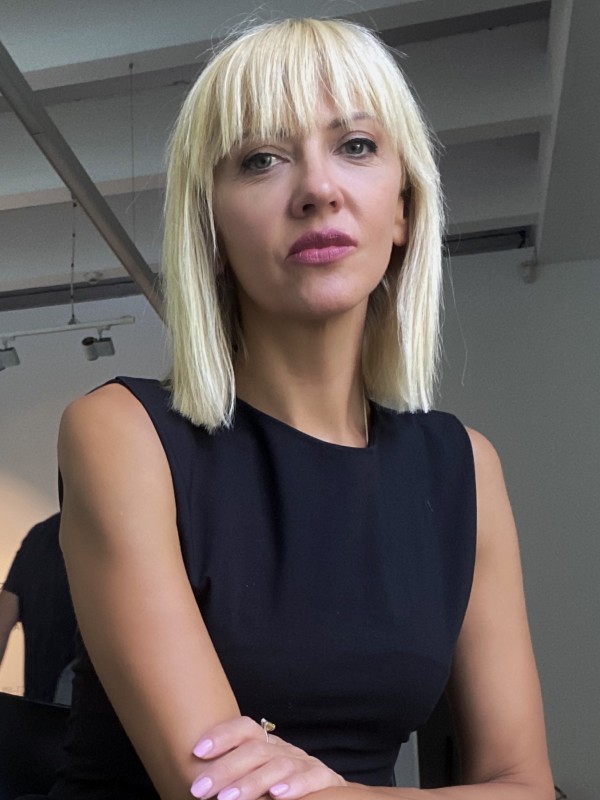 Ksenija Marinković
Moderator
Ksenija Marinković
Founder and Director of X VITAMIN Gallery, Belgrade
Holder of MA in History of arts from the Faculty of Philosophy University of Belgrade, History of art department. Ksenija has over 20 years professional experience as a Curator of domestic and international exhibitions. She was a curator and manager in New Moment gallery Belgrade, and curator and program editor in Center of Fine Arts and Education in Belgrade. Since 2017 Ksenija is founder and  director of the X VITAMIN art gallery while she has been engaged on many projects as Program editor, exhibition curator and producer. She is manager of the Foundation of Museum of Contemporary Art in Belgrade, since 2021.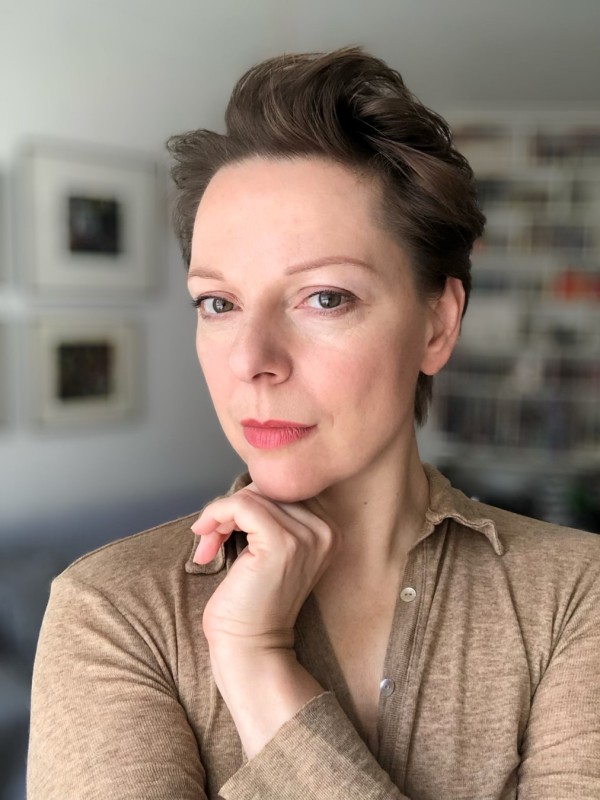 Alexandra Lazar
Speaker
Alexandra Lazar
art historian, writer, curator, London
Alexandra Lazar is an art historian, writer and curator based in London, with interest in post- contemporary art. She is the international projects partner at l'étrangeré, London, head curator of the Wiener ART Collection and founding director of Association of Art Galleries Serbia. Alongside her curatorial work, Alexandra has worked as LCACE Researcher at Tate Britain in collaboration with the Courtauld Institute of Art and Tate Archive, on specialist research examining émigré artists and critics from CEE Europe who played an influential role in the Western art world. She also held the position of artistic director at the Drina Gallery, Belgrade; arts editor of Chroma magazine; served as an Acting Chair on the board of trustees of the Museum of Contemporary Arts in Belgrade and a member of the Executive Committee of the Artists Union England, and ran an independent peer-to-peer art initiative in London and Berlin.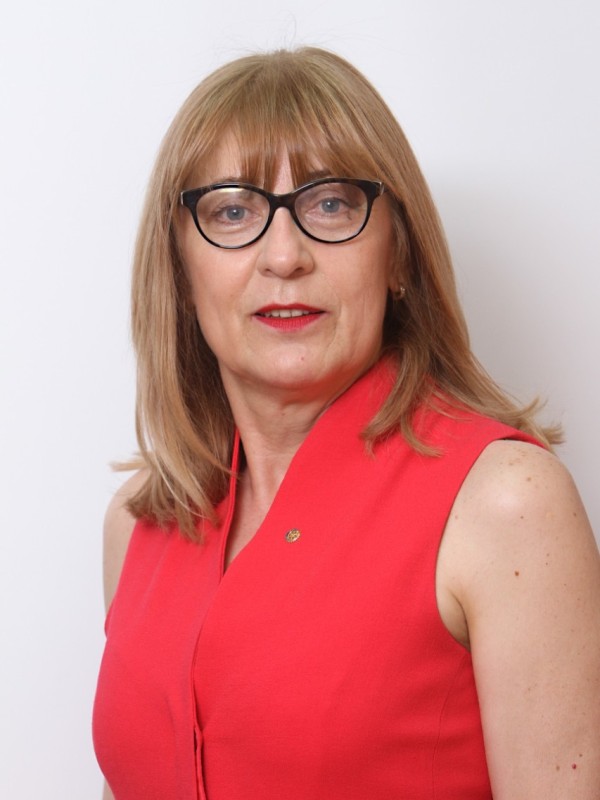 Vesna Latinovic
Speaker
Vesna Latinovic
Founding Director of Bel Art Gallery and of Danube Dialogues Contemporary Art Festival, Novi Sad

Experienced Director with a demonstrated history of working in the fine art industry. Skilled in Art Business Planning, Entrepreneurship and Event Management. Strong professional with a Bachelor's degree focused in English Language and Literature from Novi Sad University. MA in Cultural Policy and Management from UNESCO Chair of Belgrade University of Arts.
Gunnar B. Kvaran
Speaker
Gunnar B. Kvaran
independent curator, Oslo
Gunnar B. Kvaran was born in Reykjavik. He is an independent curator based in Oslo, and he was Director of Reykjavík Art Museum in Iceland between 1989-1997, the Director of The Bergen Art Museum in Bergen between 1997-2001 and the Director of The Astrup Fearnley Museet in Oslo between 2001-2020.
Has curated numerous exhibitions of international contemporary art including the 2nd Moscow Biennale in 2007, Lyon Biennale in 2013 and the Belgrade Biennale in 2018.