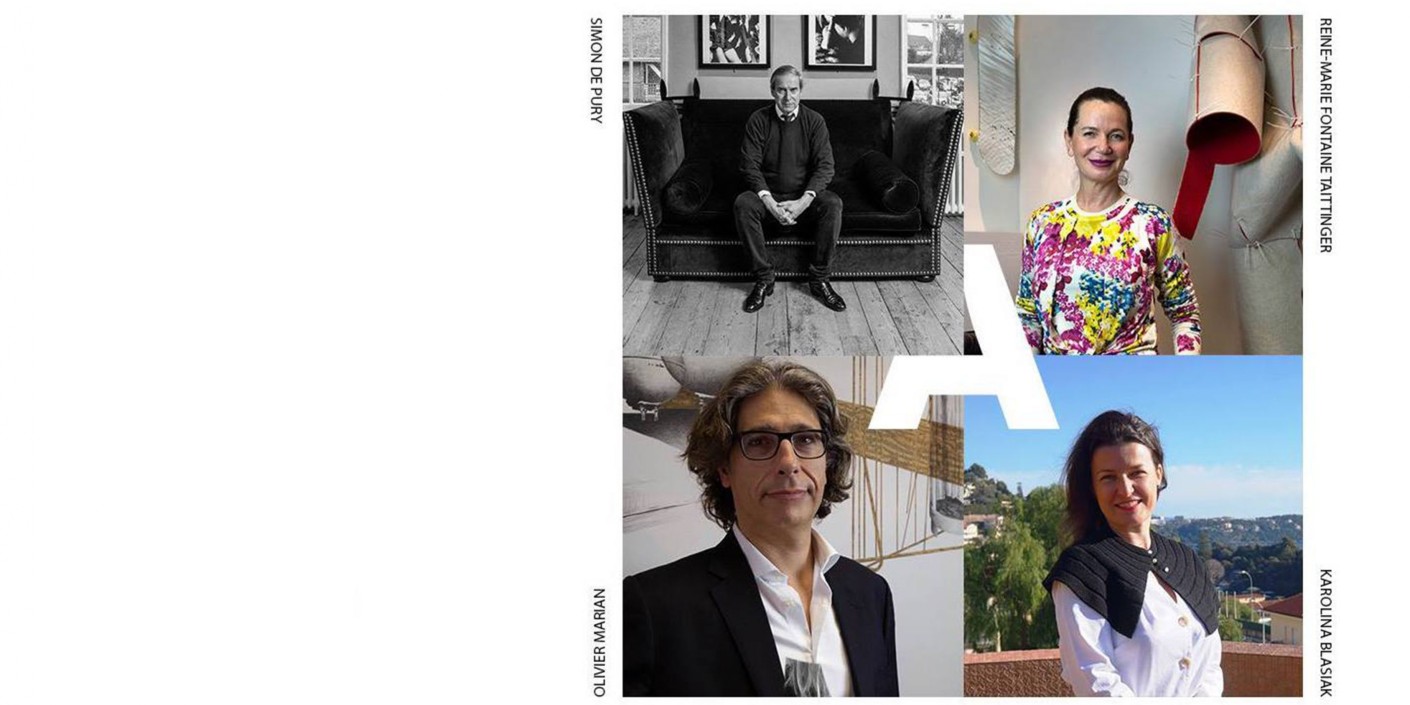 WHAT IS NEW IN TODAY'S WORLD OF ART COLLECTING
October 25, 2020 15.00
Panel discussion
The art world has evolved since Covid-19 pandemic more dramatically than in perhaps any other period
since World War II. The transition to digital platforms in the art and culture industry, long-rooted in social
engagement and in-person exploration, has led collectors to fundamentally rethink the way they engage
with the art market. Whether selling, gifting and/or donating to a museum, collectors are using this
moment to think through planning for their art collections, find new holistic ways for their art collection
management.
The talk will be live streamed here.
Karolina Blasiak
Moderator
Karolina Blasiak
Art Advisor, Rosemont International
Mrs. Karolina Blasiak, has international experience of more than 10 years in the art field, having worked in several European countries and the United States.
She is assisting individual and corporate clients in the global art advisory activities for individual and corporate clients of Rosemont International.
Karolina obtained a Master in Arts History at the European University Viadrina, Frankfurt, an MA in Linguistics at the Adam Mickiewicz University in Poznan, Poland and completed her business qualifications at the Montpellier Business School, France where she received an MBA in brand marketing. She joined Rosemont International in Monaco after working for modern and contemporary Paris and New York art galleries where she assisted art collectors, museums and art foundations as well as private banks and corporations in this extremely personal domain.
She created the art advisory for Rosemont International to offer a unique opportunity for private & corporate clients to integrate the concept of collectible assets into the overall allocation strategy to assure adequate liquidity, and avoid over exposure to risk, minimize income taxes and organize appropriate transmission of heirs or charitable donations. 360° advisory services for artists, art professionals, collectors, art institutions, private museums and foundations, private banks, family offices. She is developing the dialogue to foster the understanding and appreciation of art collecting between private and public sectors, helping her clients to forge more direct links around their passion for art.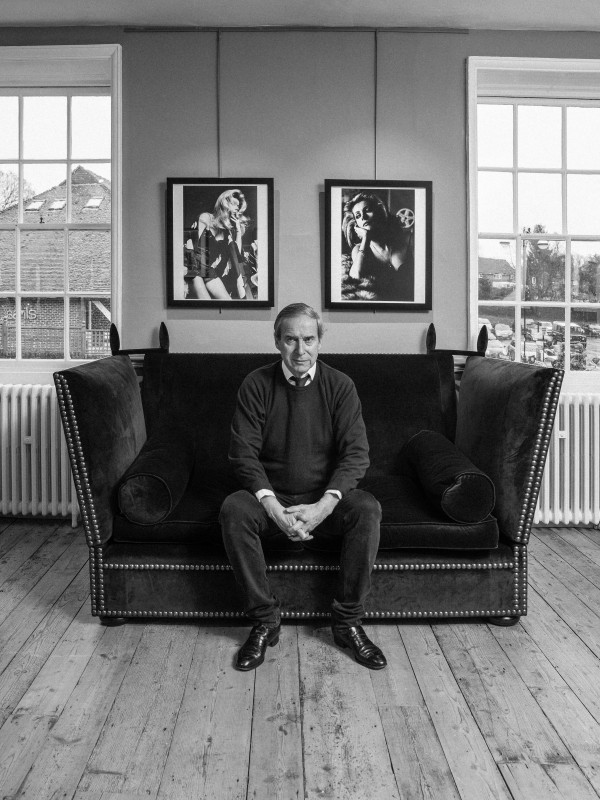 Simon de Pury
Speaker
Simon de Pury
Auctioneer, art dealer, curator, photographer and dj, Simon de Pury is one of the leading
figures in the art world. Renowned for his legendary performance on the auction podium,
which have earned him the moniker "the Mick Jagger of auctions", as well as his deep and
longstanding knowledge of the global marketplace, de Pury is the preeminent international
auctioneer and advisor.
Currently, de Pury is the curatorial driving force and Artistic Director behind Newlands House
in Petworth, West Sussex, a new gallery specialising in modern and contemporary art,
photography and design. de Pury has also collaborated with British Luxury brand Asprey to
create de Pury @Asprey, a new space for special exhibitions hosted at Asprey's Private
rooms above their flagship Bond Street store in London.
Prior to this, from 2001 to 2012, de Pury was Chairman and Chief Auctioneer of Phillips
de Pury & Company. Earlier in his career he was Chairman, Europe and Chief Auctioneer
Worldwide at Sotheby's and also curator of the Thyssen- Bornemisza Collection that today
is housed in its own museum in Madrid. de Pury has been instrumental in championing the
careers of many contemporary artists, photographers and designers. Moreover, he has
auctioned and secured a substantial number of the most legendary art collections for
auctions and private treaty.
As a photographer, de Pury has been the subject of a number of exhibitions including
at Art+Public Gallery in Geneva and Art Basel in 2003, in Berlin at The Corner in 2009, at
Colette in Paris in 2011 and at the MAMM (Multi Media Art Museum) in Moscow in 2010. Also
in 2010, de Pury was the subject of a BBC documentary, entitled 'The Man with the Golden
Gavel' and in 2010 and 2011 he was a mentor for Bravo's reality TV show 'Work of Art: The
Next Great Artist', which ran for 2 seasons and 20 episodes to great acclaim. He has also
featured in several feature films and further TV shows including the 2006 French film 'Avenue
Montaigne' with Sydney Pollack, the 2010 Oscar nominated documentary 'Wasteland', the
2011 documentary 'Der Auktionator' and recently shot a cameo appearance in Darren
Star's upcoming comedy-drama series, 'Emily in Paris'.
As an active charity auctioneer, it is estimated that de Pury has raised several billion dollars
for a number of charities and cultural institutions over the course of his career including
amfAR, Elton John AIDS Foundation, Leonardo DiCaprio Foundation, MTV Staying Alive and
the Prince Albert II of Monaco Foundation, among others. His book The Auctioneer:
Adventures in the Art Trade was published in Spring 2016, offering a behind-the-scenes look
at the multi-billion-pound world of international art dealing.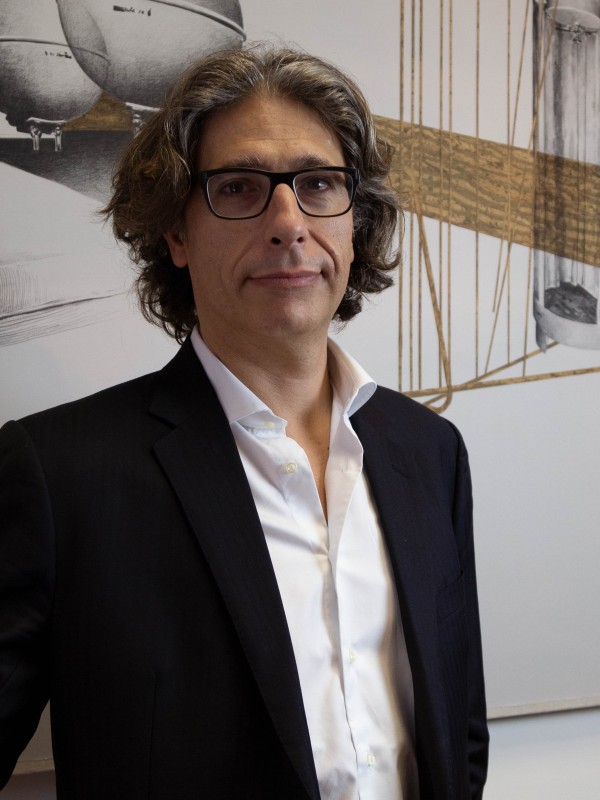 Olivier Marian
Speaker
Olivier Marian
Holding a computer engineer diploma (EISTI), a Master of Computer Science (Florida Institute of Technology) and Master of Business Administration (Sciences Po Paris), Olivier Marian is an entrepreneur and an investor. After working at Marvin Software (Reuters) and Microsoft, Olivier Marian co-founded e-marketing startup Endromis in 1998.
For some ten years, Olivier Marian has been investing in various, mainly technological companies. As he was born into a family of art collectors, when he couldn't find a satisfactory solution on the market he quite logically created his own tool for managing the collection. He joined Arteïa at its creation as a shareholder and was directly involved in its development, applying his IT expertise and knowledge of the art market.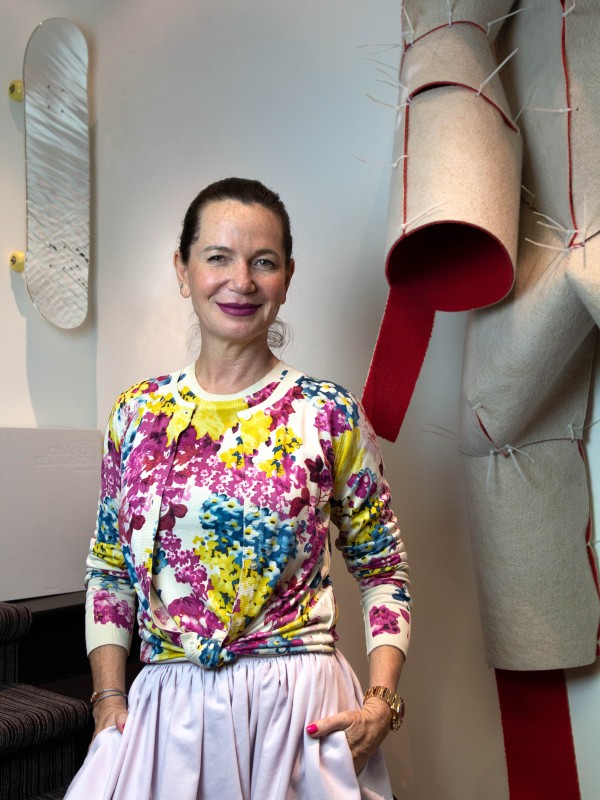 Reine-Marie Fontaine Taittinger
Speaker
Reine-Marie Fontaine Taittinger
Reine-Marie Fontaine Taittinger was the director of Heal Fashion, a company working in the fashion sector and a children's furniture design company. She is the founder of the Thaillywood foundation and Thaillywood Artist Residency, which offers residencies to artists from the young Asian scene. She is also a founding member of the Tokyo Art Club. Reine-Marie Fontaine Taittinger has been collecting contemporary art for more than 20 years.